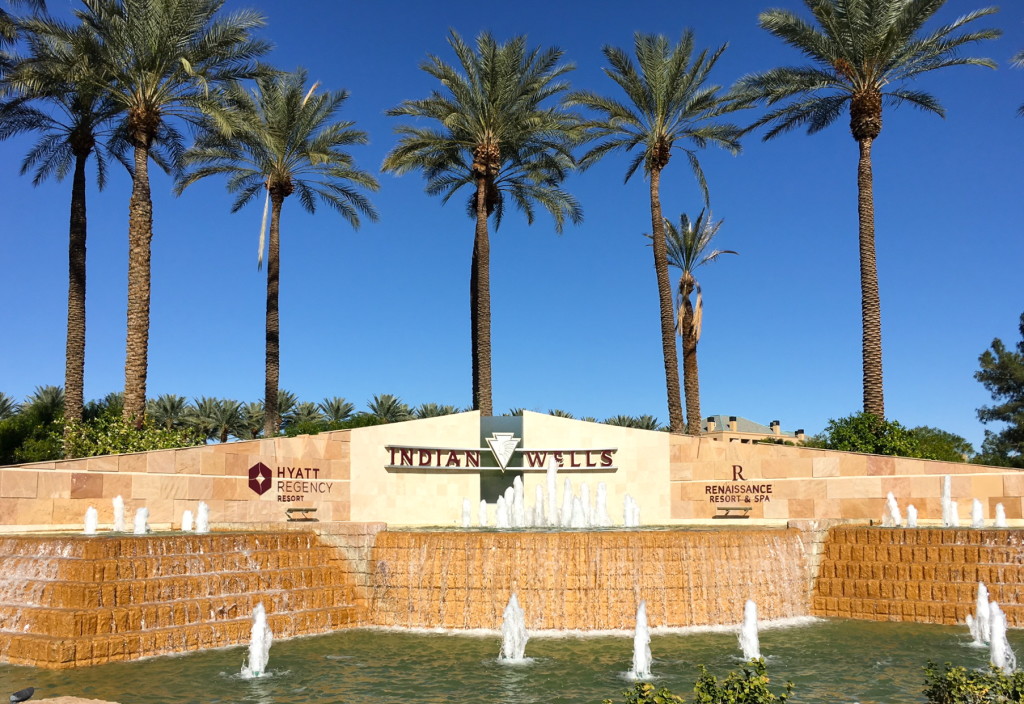 As early as 1823, the name "Indian Wells" was documented in the expedition diaries of Captain Jose Romero, who had been sent to find a route through the San Gorgonio Pass to Tucson, Arizona. Though the actual site is no longer accessible, it was located near the north side of Hwy. 111, east of Miles Avenue, west of Point Happy. Decades later, in the mid 1800's, the site was reported as a thriving Indian village. By the 1870's, Indian Wells had become an important stop along the trail from Los Angeles through the Coachella Valley.
By the early 1900's, the city of Indian Wells' residential future began to take shape. Homesteading began on what is now Indian Wells Country Club and a muleskinner from Twenty Nine Palms began to develop Rancho Palm Springs, which is now Eldorado Country Club. Soon, large tracts of date orchards were planted, including Deglet Noor dates and Saidy date palms from Egypt.
City development continued, and by the 1950's major Hollywood celebrities began to take notice. Lucille Ball and Desi Arnaz opened a hotel and many of their Hollywood friends stayed and brought their friends. Soon large tracts of land were subdivided and eventually transformed into exclusive, glamorous gated golfing country clubs such as Indian Wells CC and Eldorado CC where US presidents, European royalty, and other dignitaries lived. In 1967, Indian Wells was incorporated and became California's 400th city!
Located in the heart of the Southern California Desert Resort communities, Indian Wells has been listed as the city with highest per capita national income. It is home to some of the most exclusive private country clubs in the nation, including Eldorado, The Vintage Club, and The Reserve. Other high-end gated properties include Desert Horizons and the newest community, Toscana Country Club. It is recognized world-wide for its tranquil and luxurious resort environment.
Outside the gated communities, residents enjoy strolling the wide, quiet, safe streets and lovely custom residences. Residents of this picture perfect city also enjoy many benefits, perks and discounts as a resident privilege of living here. Indian Wells has long been recognized as a world-class vacation and conference destination. In additional to an exceptional year-round climate, the city boasts a variety of renowned special events, including the internationally known BNP Paribas Tennis Open, Indian Wells Golf Resort, the IW Arts Festival, and Desert Town Hall Lecture Series. There are four premier luxury resorts located here, each offering a dazzling array of amenities, that draw visitors from around the world.